Something great is happening today! Today is the release day for Whiteout my newest short story!!! Yay!
I am super excited because Whiteout is a great story and just in time for the holiday season!
In celebration of Whiteout's release I am posting A fabulous review from a Reviewer named Lila! Her blog is here:
http://www.babblingaboutbooksandstuff.blogspot.com/
so I suggest checking out her site because she is hilarious and her reviews are one of a kind! Hint: they have lots of pictures!!!
I am also posting the trailer for Whiteout for your viewing pleasure and this afternoon I will come back to announce the winners of the two prize pack giveaways!!!!!
What was that??? Oh, yes the secret.
When I announced this giveaway I did find something extra hidden in a snow bank.... actually I found 2 somethings!!! Woop Woop!
Would you like to see what those secret prizes are????
Here is the first..... an ornament for your tree!! Technically its a fox but this is exactly what I envison in Whiteout so I had to get it. :)
The second secret giveaway is also an ornament:
A pretty snowflake ornament that you can hang on your tree (or where ever you want) and remember the Blizzard that blew in from The Unlocked Diary.
So here's how this will roll.
I am going to add the Wolf Ornament (I'm calling it a wolf - do not challenge me on this. LOL!!) to Snow Bank A, Thats the Ebook, the signed poster and now the wolf ornament.
To Snow Bank B I will add the snowflake ornament. Also in Snow Bank B are the gift cards to Starbucks and Dairy Queen.
If you haven't already entered there is time. Leave a comment below and tell me if you have ever kissed a stranger OR if you have ever been stranded somewhere with someone you didn't know....
I will announce the winners here later today.... So come back! LOL.
Until then how about a most entertaining review from Lila.
Whiteout
by
Cambria Hebert
My rating:
4 of 5 stars
Ok,, I just finish reading (lots of embarrassement in front of my friends from work, as usual) and now I can go back to work LoL
Full review is yet to come, but for now I'll leave you with this pic that pretty much sums up how I'm feeling about this book: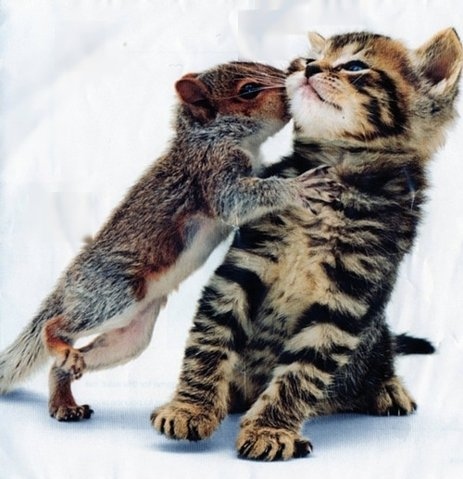 Yep,, I'm feeling wild and fuzzy at the same time =0)
Reviewed on
11/14/11
How can something so beautiful be so lethal?
I love winter and cold, but I'm very susceptible to it. I feel cold all the freaking time. I have to sleep with a blanket even in the summer. Yep, pretty week of me. I was born in the first day of winter, but apparently, I didn't get the props of extreme cold resistance LoL
But I still get amazed of the beauty of it. Even tough it could kill me. I guess that's why girls like vamps so much. Mesmerizing, cold and lethal




The Plot - Simple, but so, so, so romantic. But is also really scary and with a hint of comedy in it as well. Just like a fun read should be. Since I'm very cold all the freaking time and I tend to feel and see things as I read, yep, I get inside the story when the book is good, I felt pretty much like this in the beginning:








The Characters - Tristan is courageous and so sweet I could bite him. Really a good boy. Grace is this girl with a loving heart and really long legs LoL. She saves Sam from the cold and have no idea in what she got her self into. Ok, I wanted to say so much more, but I have to stop here so I don't spoil the big ginormous surprise. I'll just say,,, it's pretty big LoL



The Writing - 1º person, best ever :D Tristan tell us the story and while reading I felt the cold and even shivered a little. Witch only made my friends from work give me weird looks LoL This have some tricky twists n the writing and can get your head mess up. You think you know what's going on, but then you find your self slapping your forehead and saying "How foolish of me."










Considerations - I really liked this story, but I think it could be a little bigger. I wanted to see more of them and stuff. I don't know nearly enough about Tristan and Grace as I would like to know. They sound really great characters and it left me wanting more. MOOOOOORE!!!!! LoL










View all my reviews

If that review doesn't make you want to run over to her blog (the address is at the top of this post) then man, you have not one FUN bone in your body. For realz.

Thank you to Lila for the most awesome review!!! Me likey.

So.... now for your viewing pleasure I will post the Trailer for Whiteout (in case you haven't seen it, want to see it again or have no earthly clue what this short story is about)




And finally to end this Release Day fun I would like to post the links in case you might want to download a copy to read. Remember to wear your coat and your scarf while reading......

Smashwords:
http://www.smashwords.com/books/view/107024

Amazon:
http://www.amazon.com/s/ref=nb_sb_noss?url=search-alias%3Daps&field-keywords=Whiteout+by+Cambria+Hebert&x=13&y=11

Barnes and Noble:
http://www.barnesandnoble.com/s?keyword=Whiteout+by+Cambria+Hebert&store=ebook&page=%2Findex.asp&prod=univ&pos=&box=

Thank you ALL for being here to help me celebrate the release of Whiteout my second release this month. :)
I appreciate you all!!! Now don't forget to enter the giveaway!!!